Webinar IQOYA TALK – Advanced settings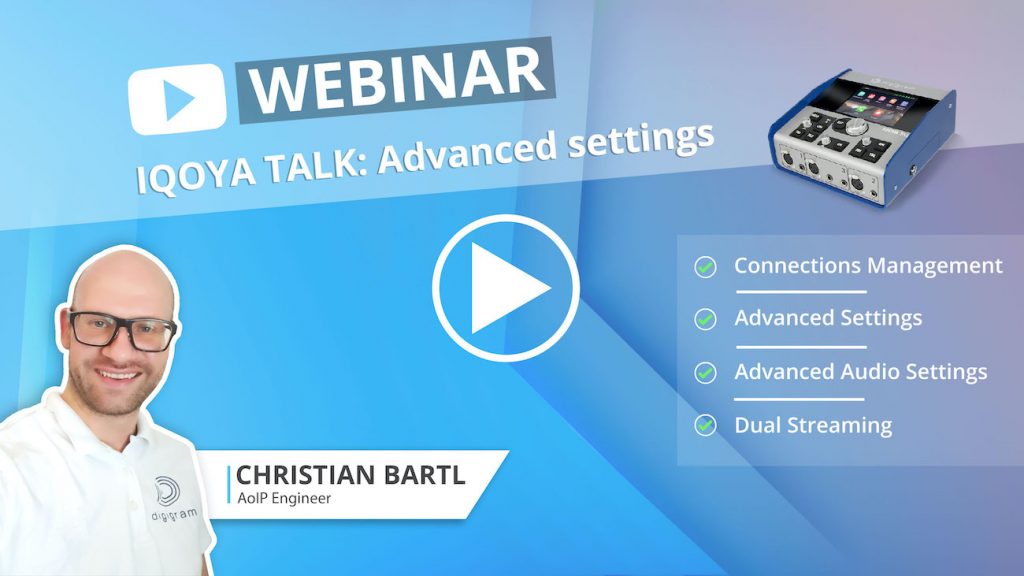 What's in this webinar?
In the first webinar, we had an overview and saw the basic operations. In this new webinar, we'll go further and discover all the capabilities of IQOYA TALK:
Connections Management
Advanced settings
Advanced audio settings
Dual streaming
Discover the most connected portable AoIP codec! 
AoIP ENGINEER – DIGIGRAM ASIA
Christian is one of Pre-Sales Engineers, he is an innovative and detail-oriented media technology expert at DIGIGRAM ASIA. Christian assists broadcasters to find the right solutions for audio distribution and remote broadcasting.
Who better to teach you about our IQOYA codecs?
Get a free access to the webinar now